Voici un Lagoon 40 version propriétaire 3 cabines.
Il est équipé avec un générateur, un dessalinisateur, un climatisation, un pack navigation B&G et un AIS.
Ce Lagoon 40 est prêt à repartir avec son nouveau propriétaire.
Il est en bon état et n'a jamais été loué.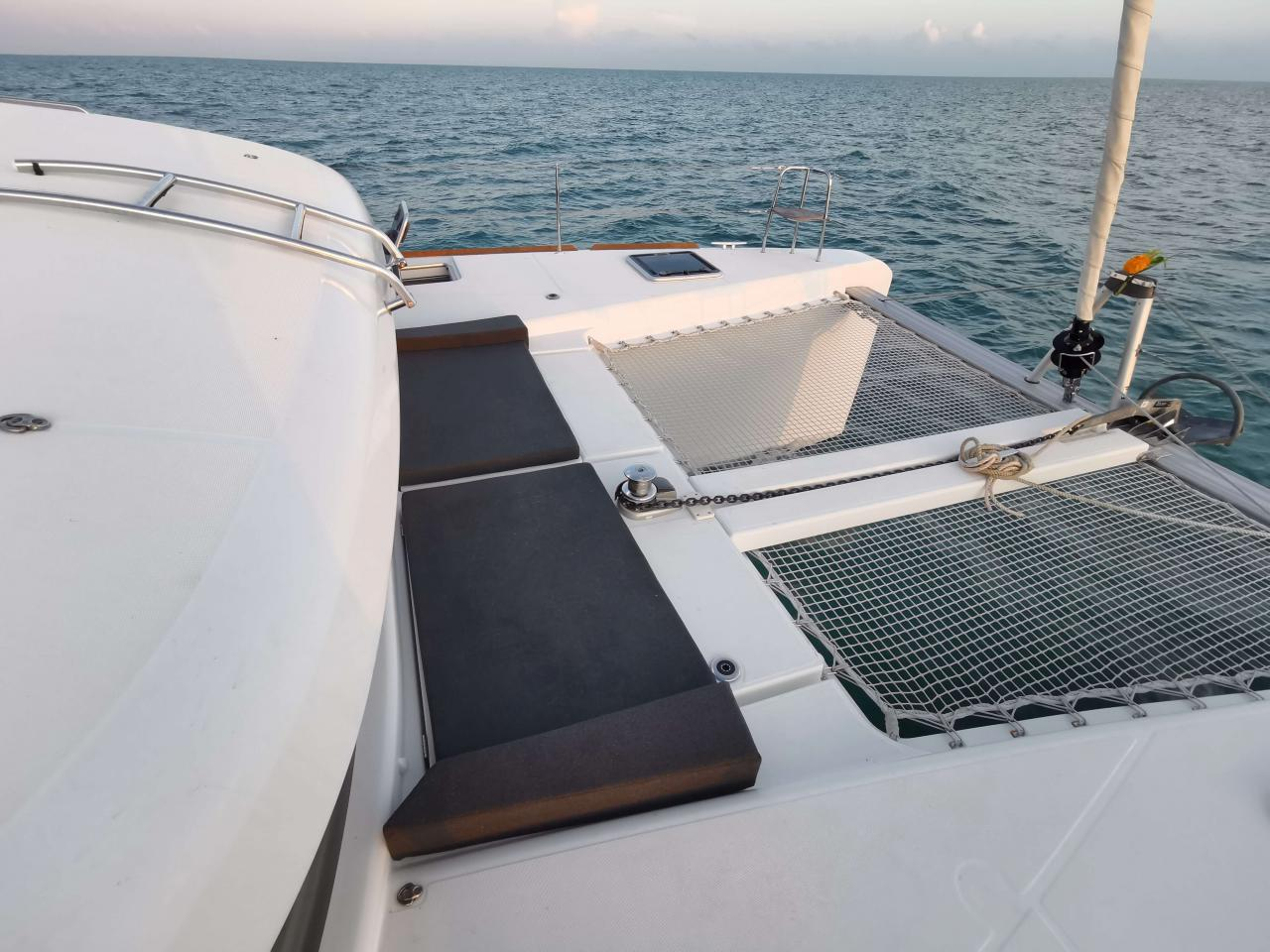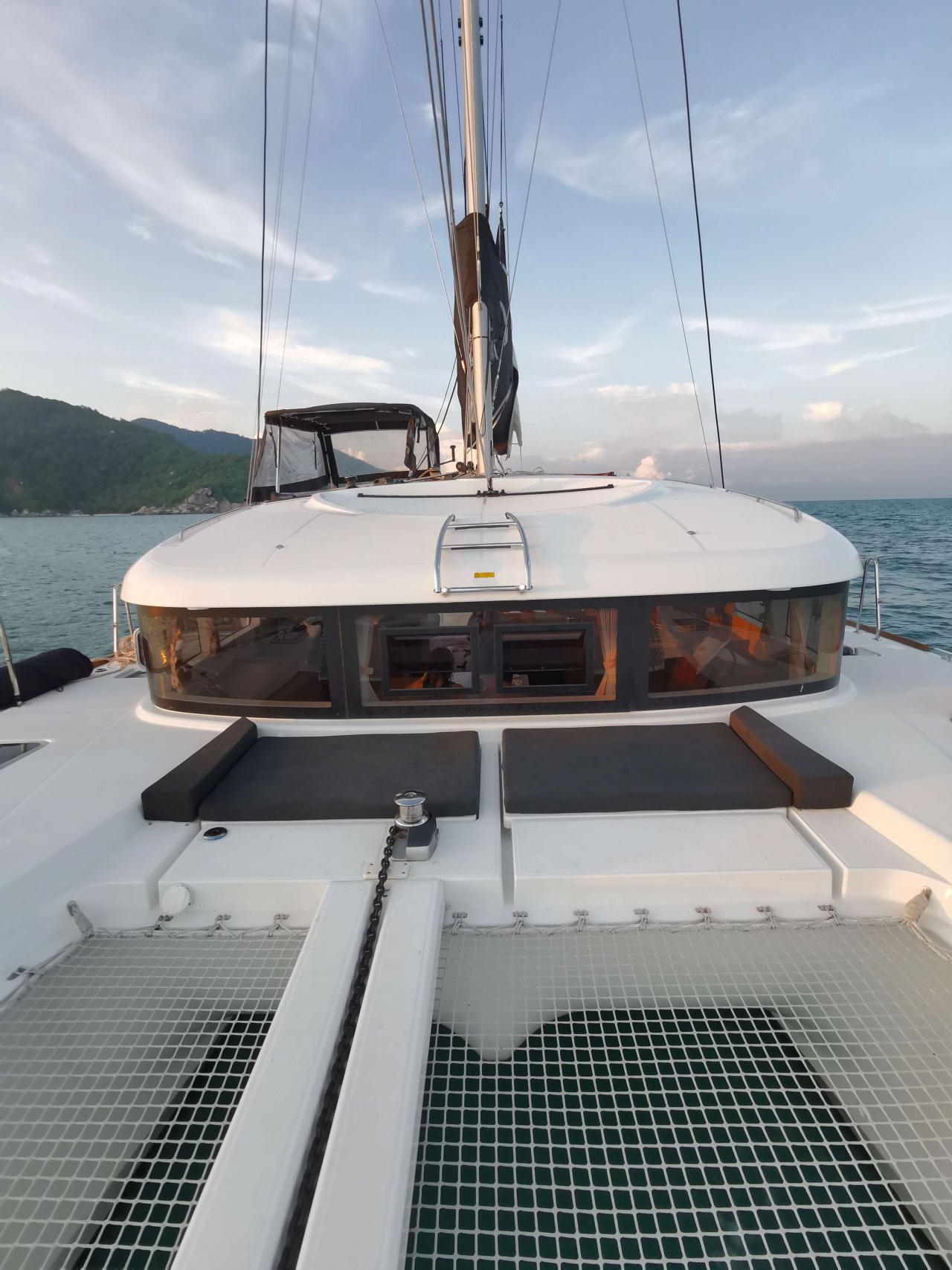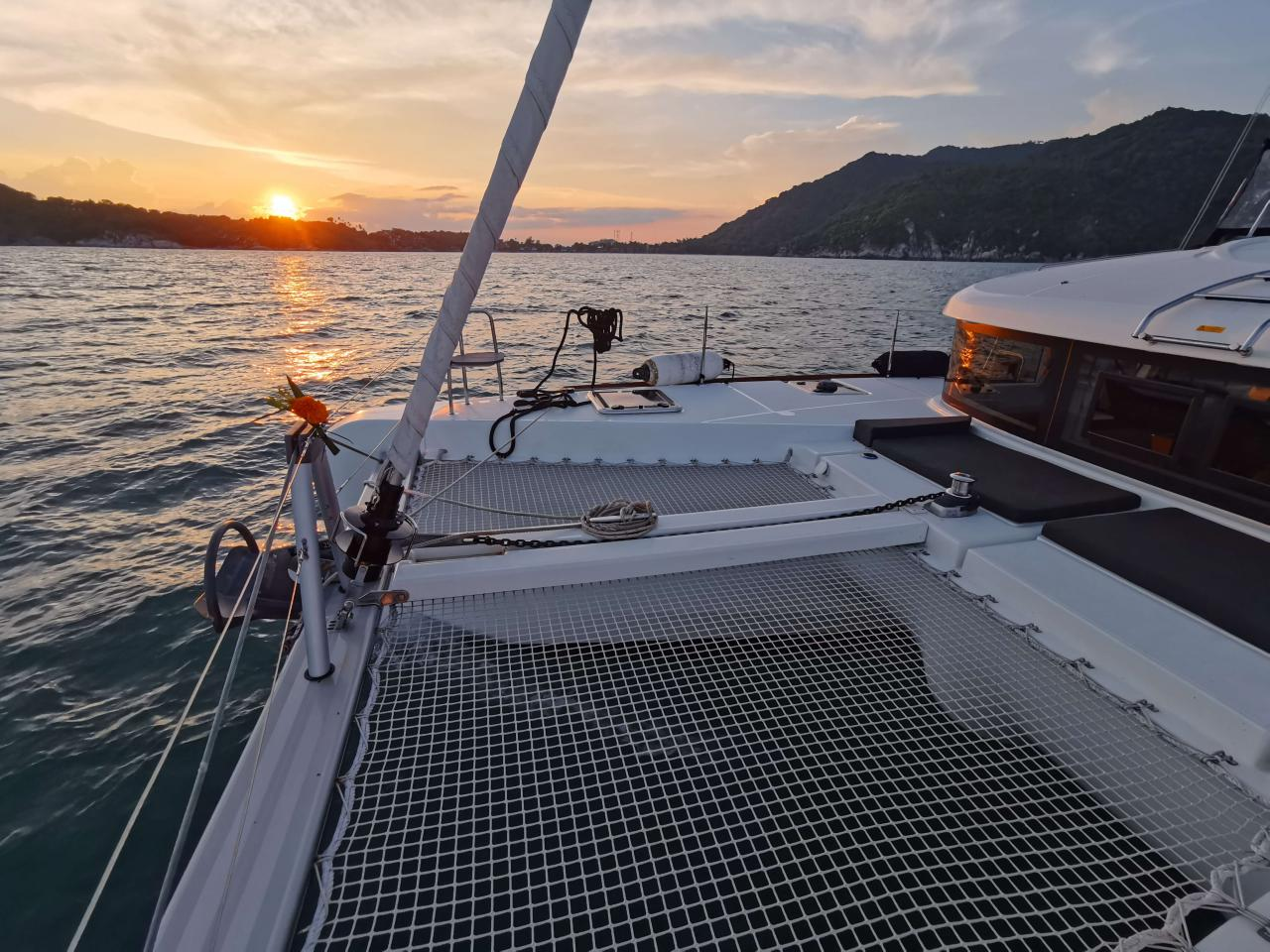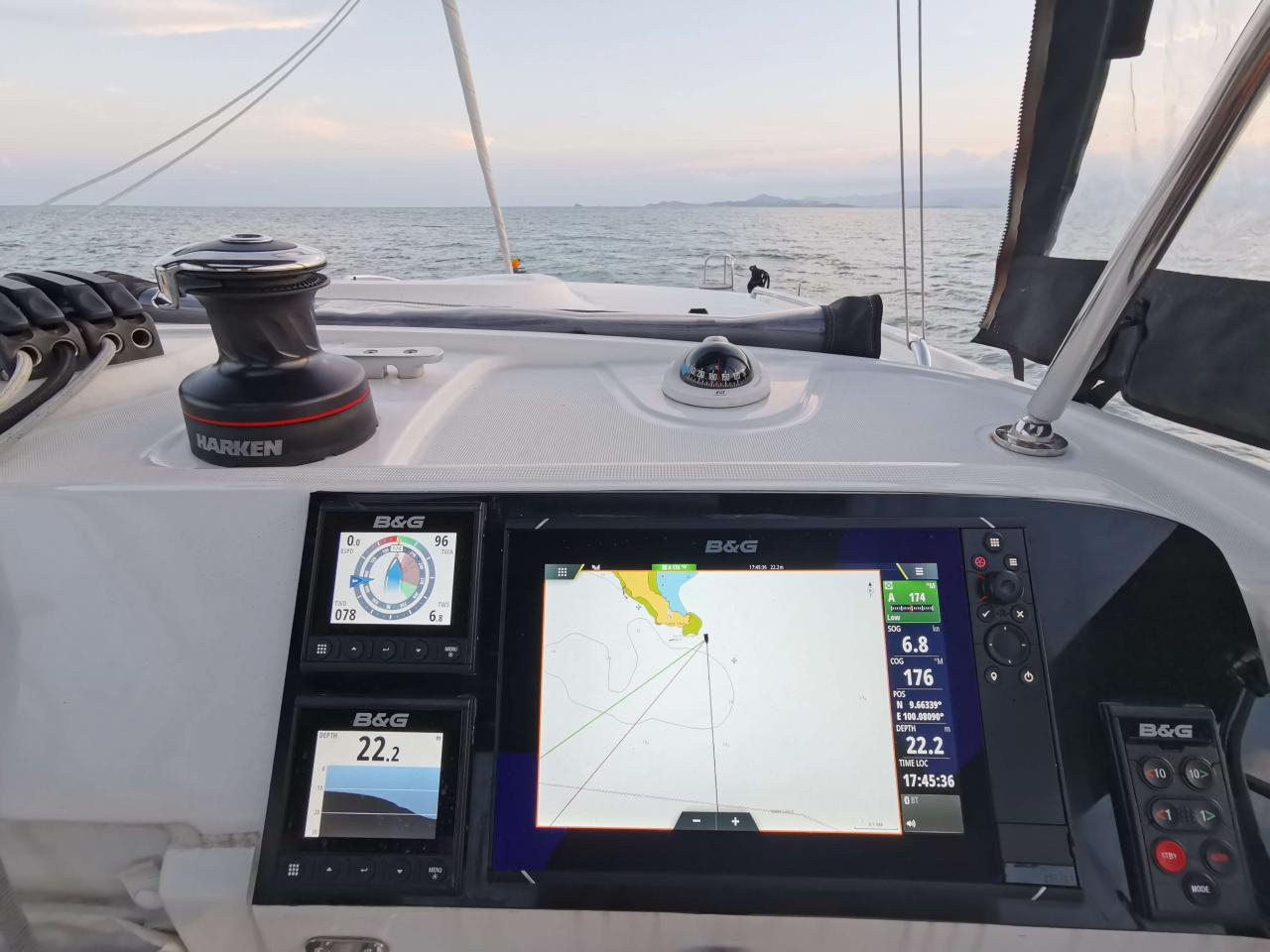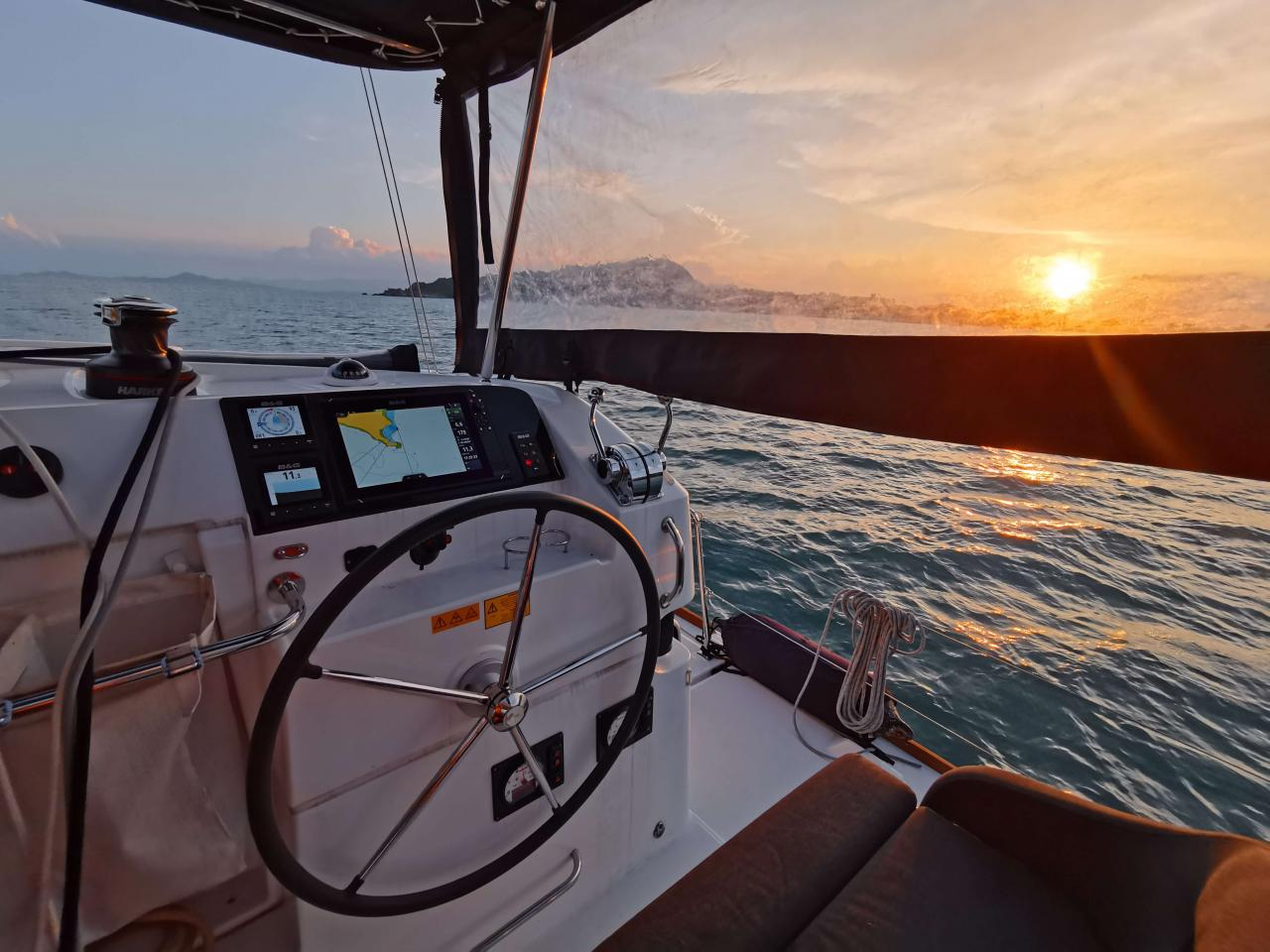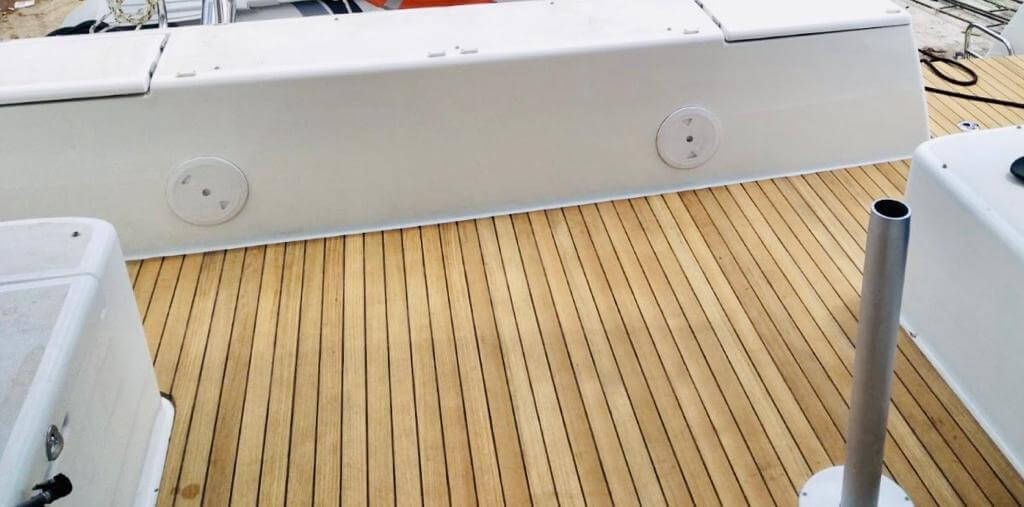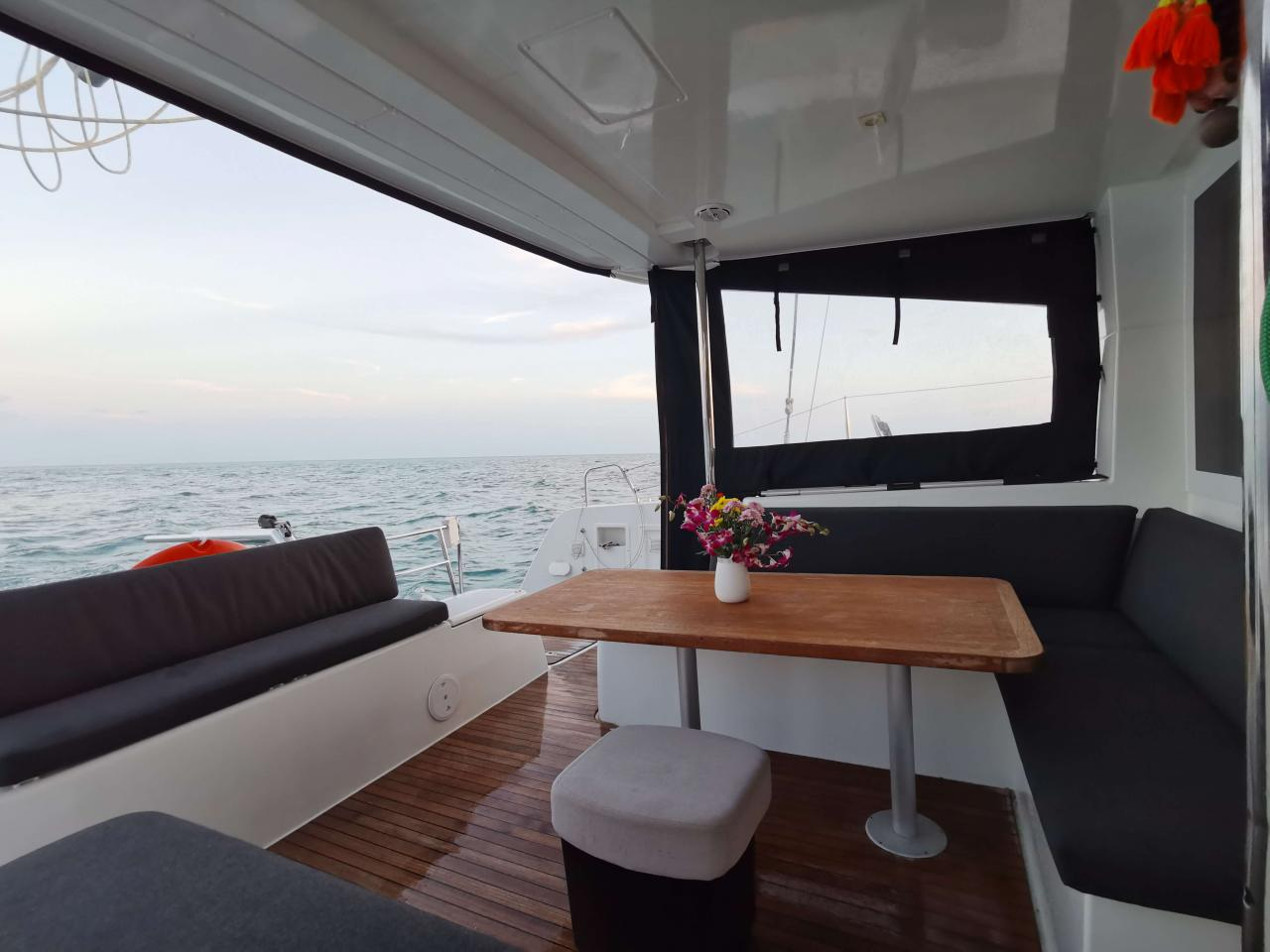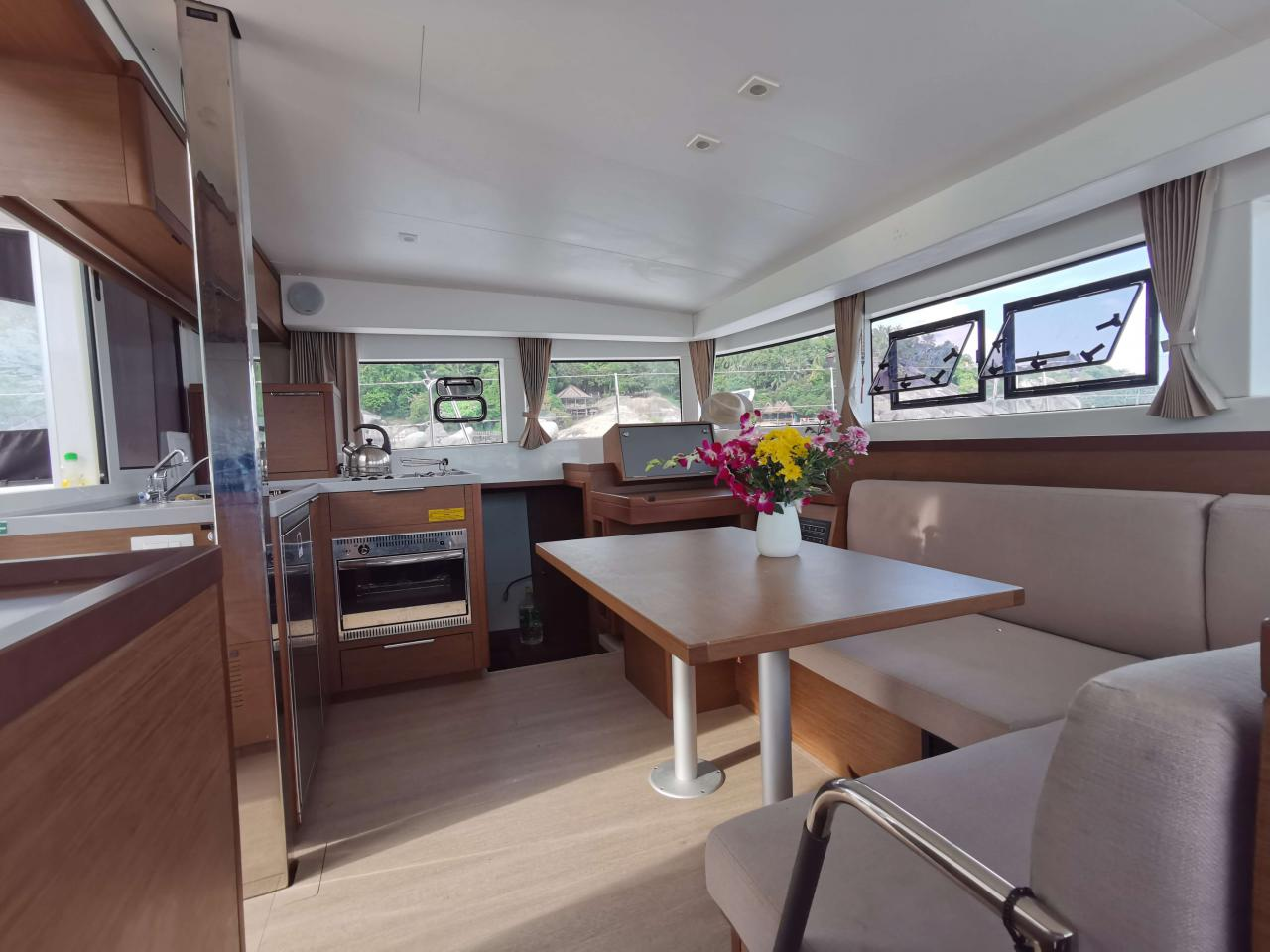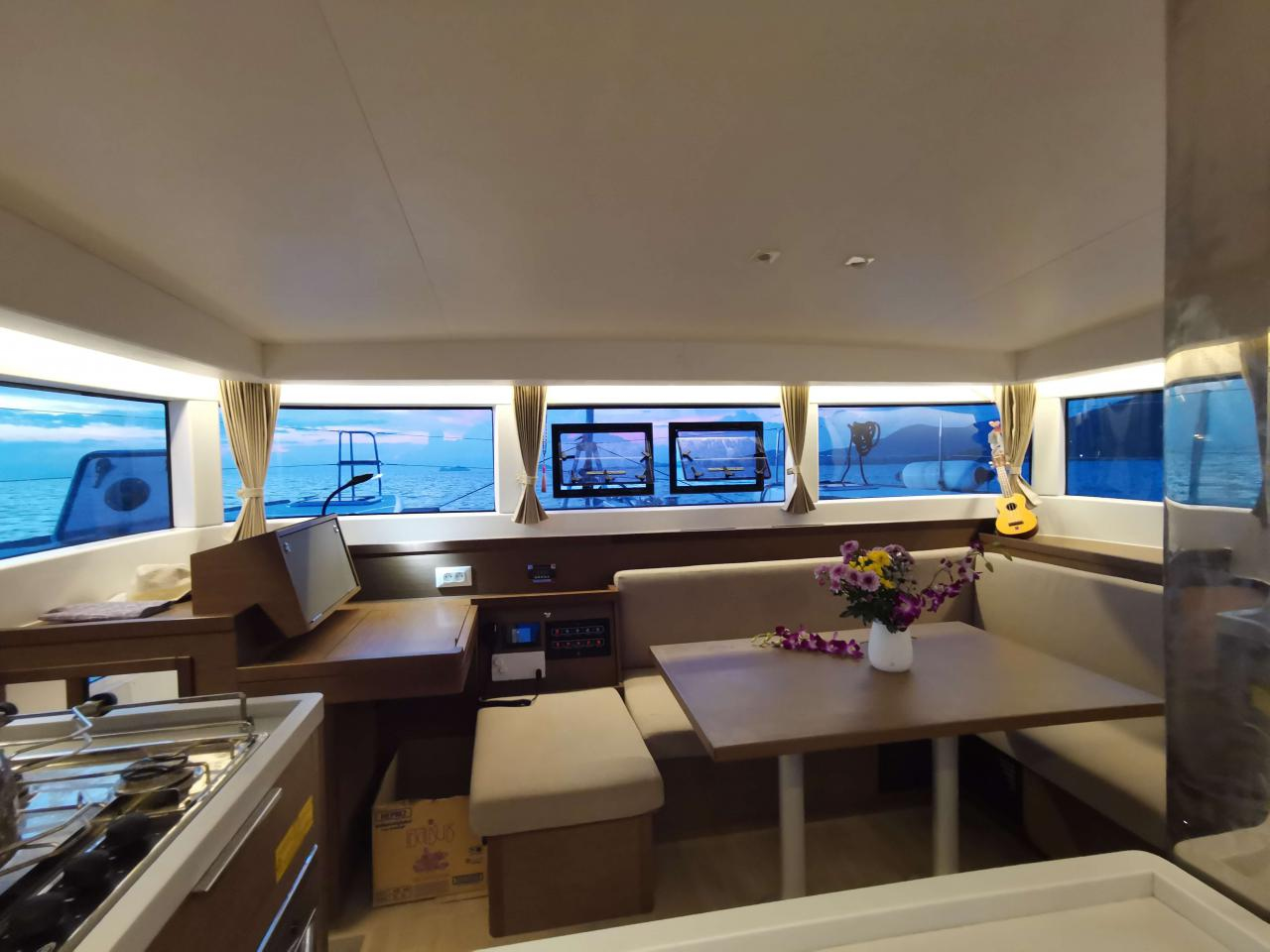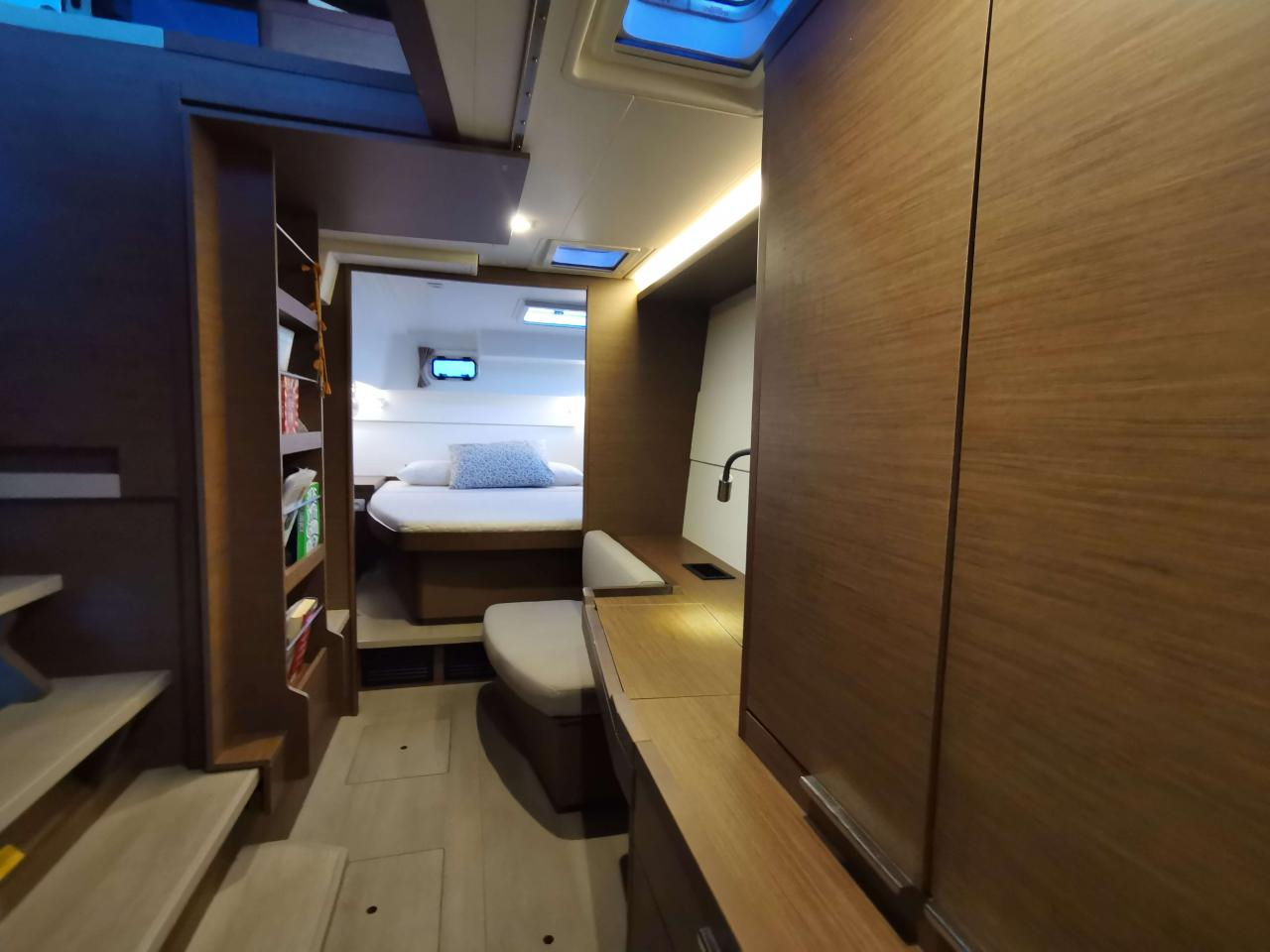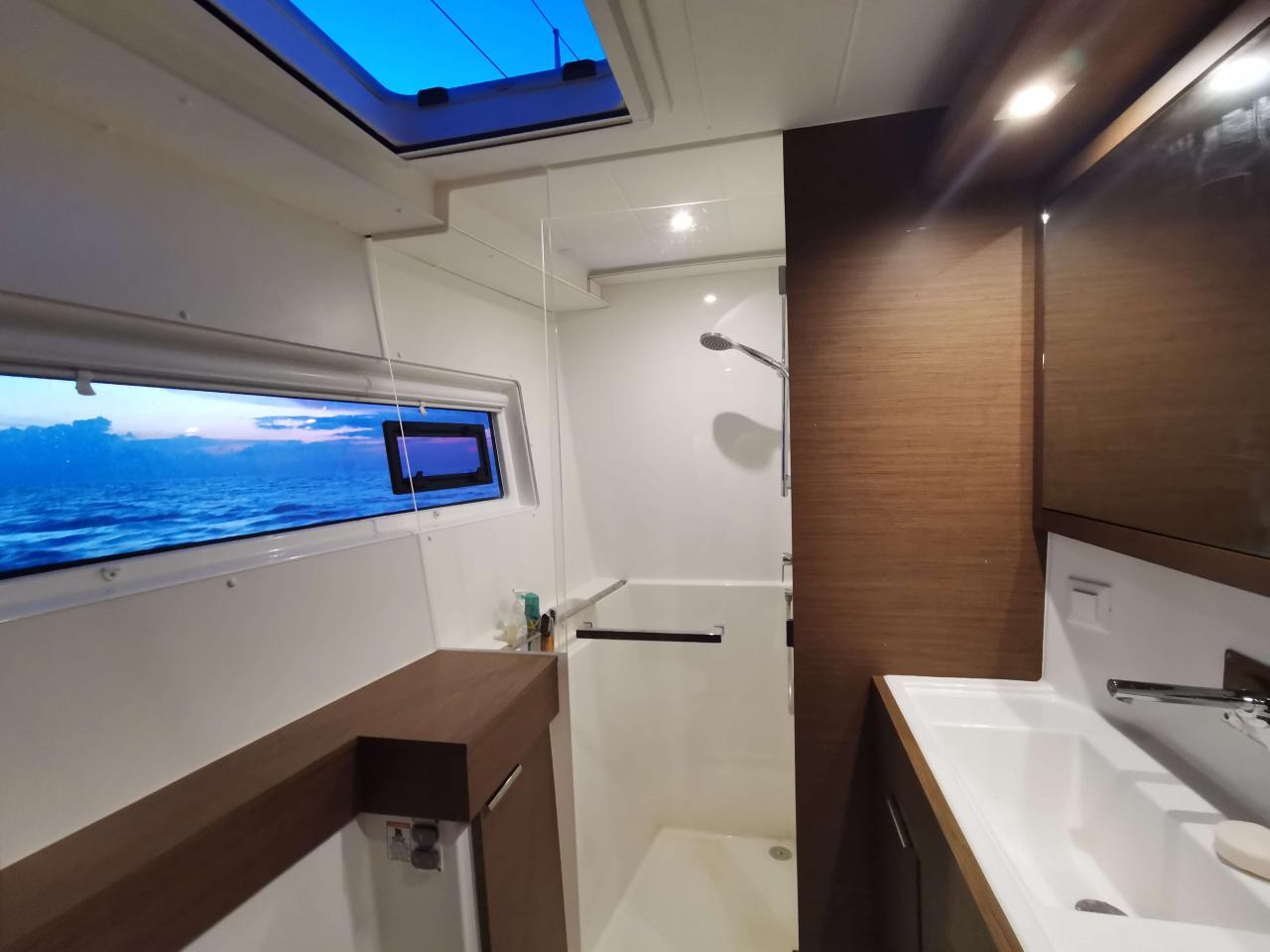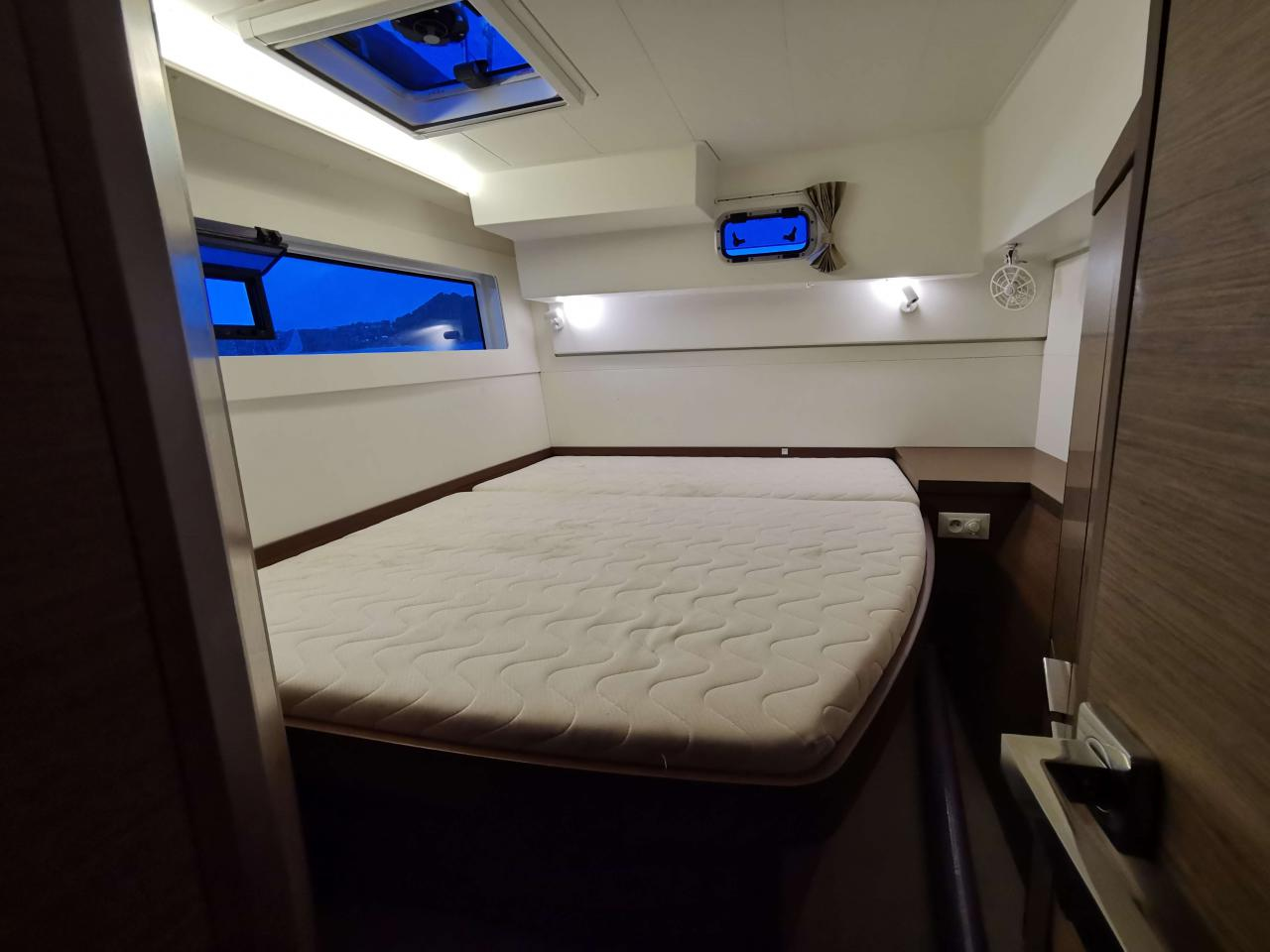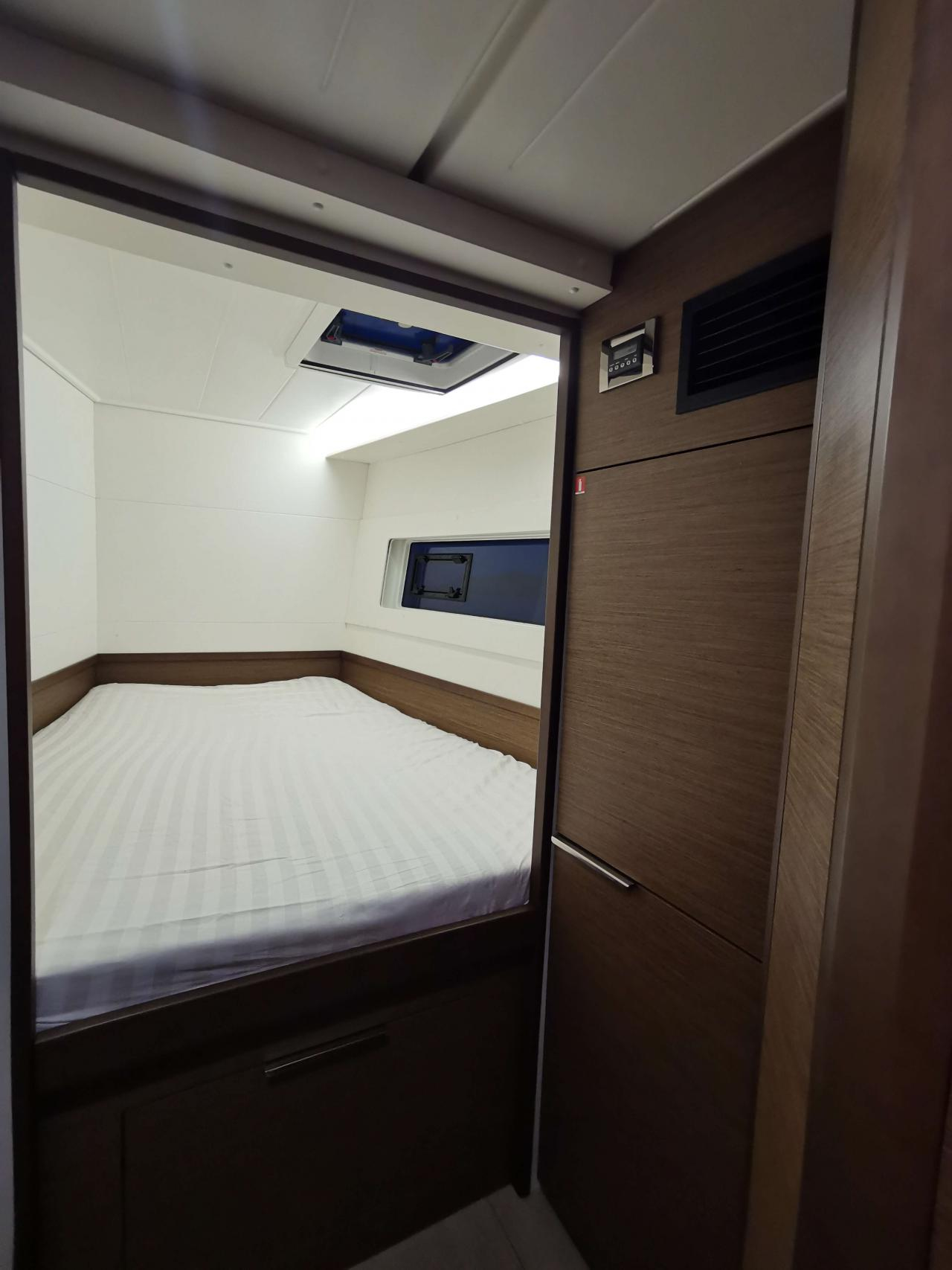 Modèle Lagoon Catamarans
Longueur 11.74 (m)
Largeur 6.76 (m)
Tirant d'eau min 1.35 (m)
Tirant d'eau max 1.35 (m)
Cabines 3 Cabines - Version propriétaire
Année 2019
Visible Thaïland
Prix

SOUS COMPROMIS

TVA Non payée
Moteurs
2 x Yanmar 4JH AE - 45 CV
2 Hélices tripales
Saildrive
Heures moteurs : 483h et 489h
Voiles et Gréement
Grand voile
Génois
Lazy bag
Mouillage
Guindeau électrique
1 Ancre Rocna 25kg + ancre standard Lagoon
Électronique
Pack navigation B&G 2019
Traceur B&G Zeus 12"
Pilote automatique avec télécommand
VHF B&G V50 + B&G H50 2ème set portable au poste de barre
AIS 500 B&G transmission/réception avec antenne couplée
Ecran couleur
Sondeur
Compas
Anémomètre – girouette Triton 2
Lecteur Fusion USB
2 Hauts-parleurs dans le salon + 2 cockpit + 2 à l'avant
Prises USB dans les cabines – 4
Électricité
Générateur PANDA 9 KVA, 220V/50Hz + protection
Dessalinisateur
2 Batteries servitude supplémentaires – 140Amp
Pompe de cale électrique automatique
Circuit électrique 12V
Prise de quai + cable
Chargeur de batteries 220V – 40Amp
Climatisation réversible Cruiser 44000BTU
Ventilateurs
Pompe à eau de mer électrique
Eclairage indirect dans les cabines et le salon
Aménagement intérieur
Version propriétaire 3 cabines doubles
2 Salles de bains
Toilettes électriques
Rideaux cabines arrières
Miroir sur porte cabine
---
Cuisine:
Evier
Réfrigérateur inox 130 ltr
Réfrigérateur supplémentaire 100 ltr
Table de cuisson 3 feux gaz
Four
Eau chaude
Divers
Annexe Highfield
Hors Bord Suzuki 6cv
This inventory is given as information, is not contractual and not engaging in any way the responsibility of the broker.
Votre courtier
Multicats International
Email: [email protected]
Phone: +33 (0)4 49 01 94 21
3 Rue Calypso,
Zone Technique Du Port,
66140 Canet-En-Roussillon,
France